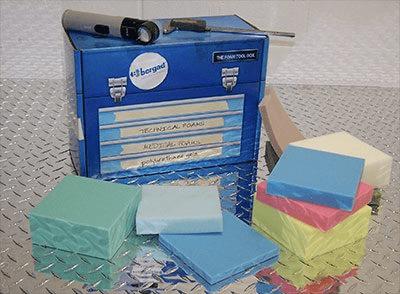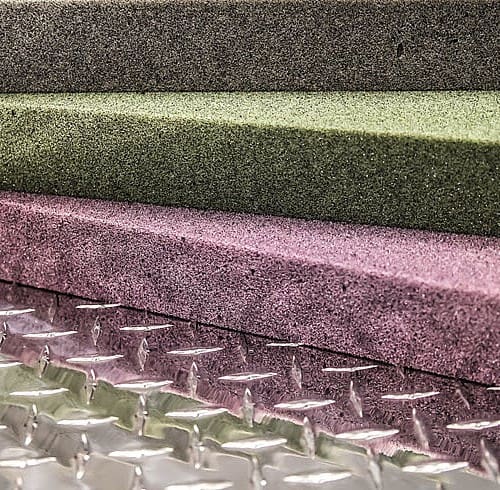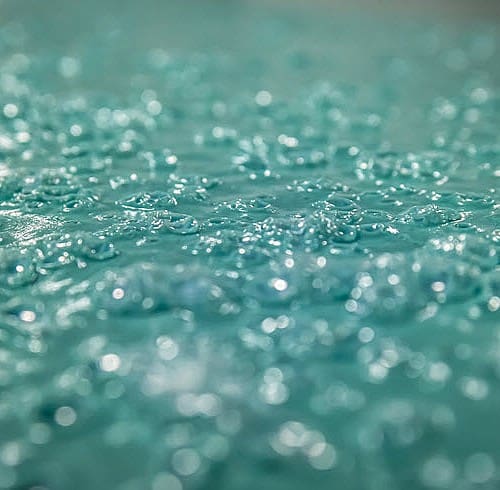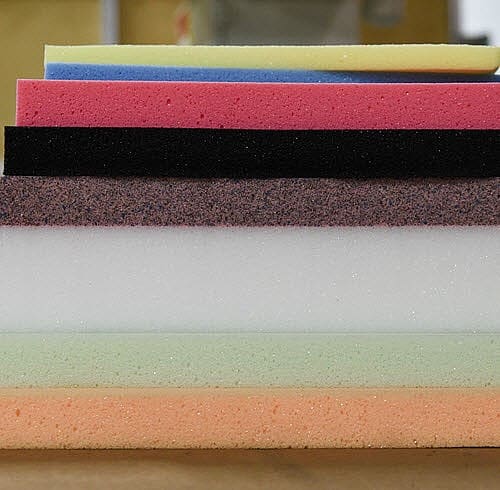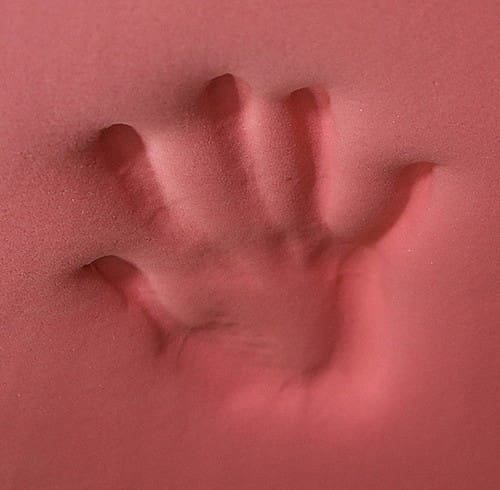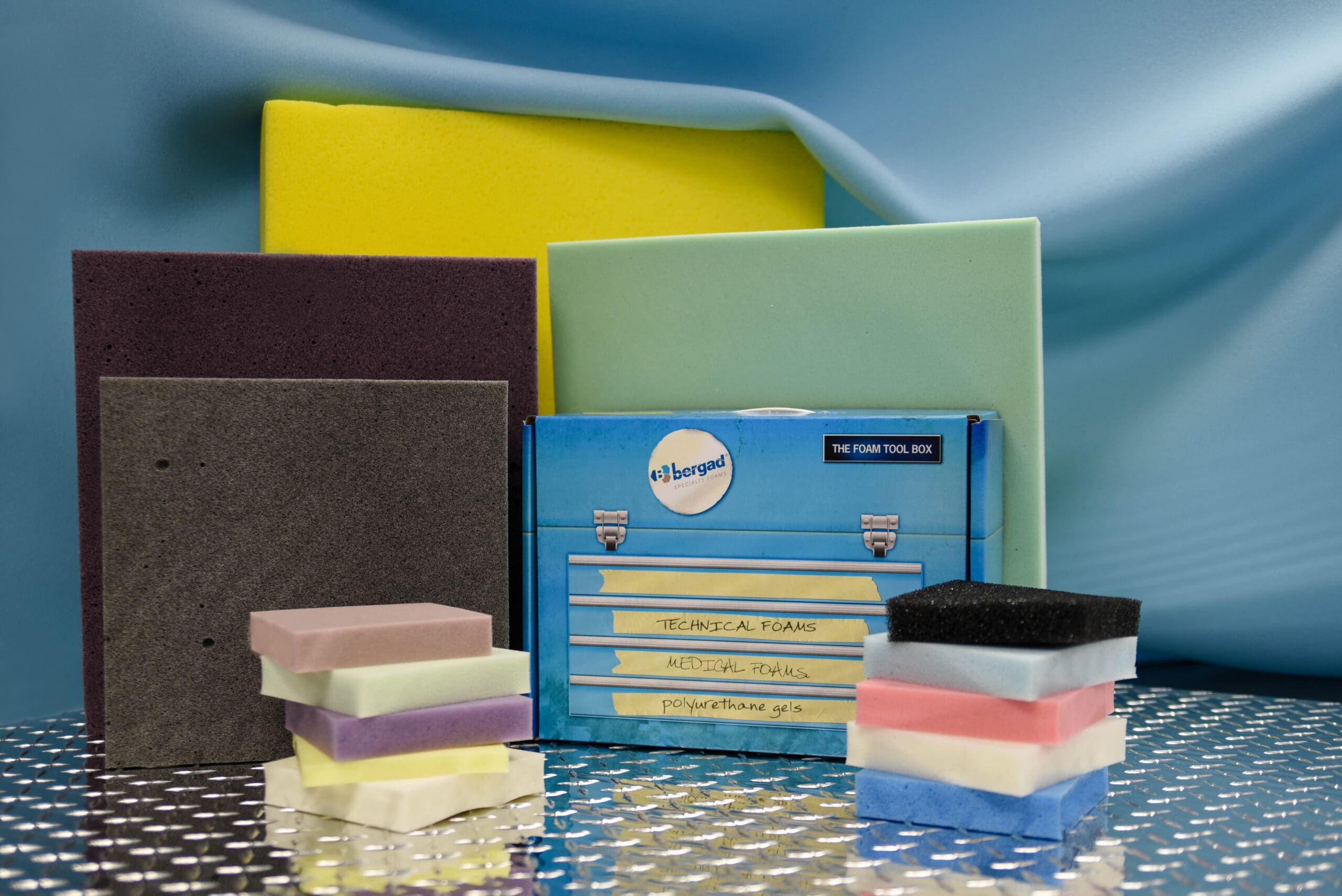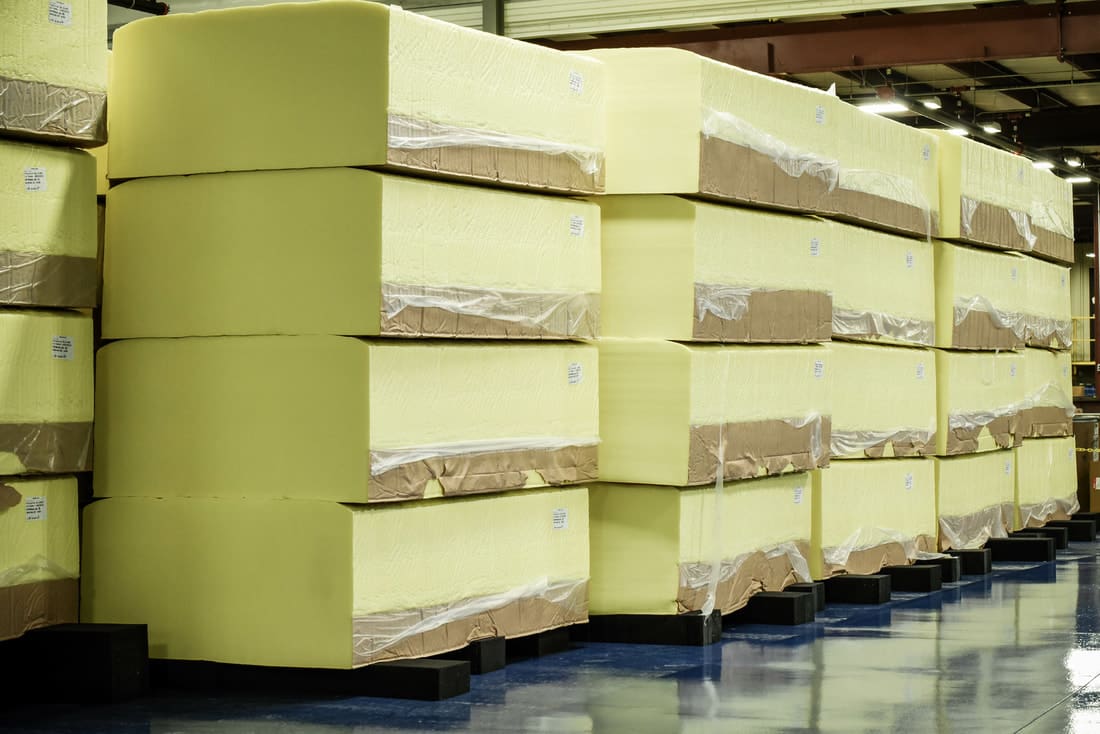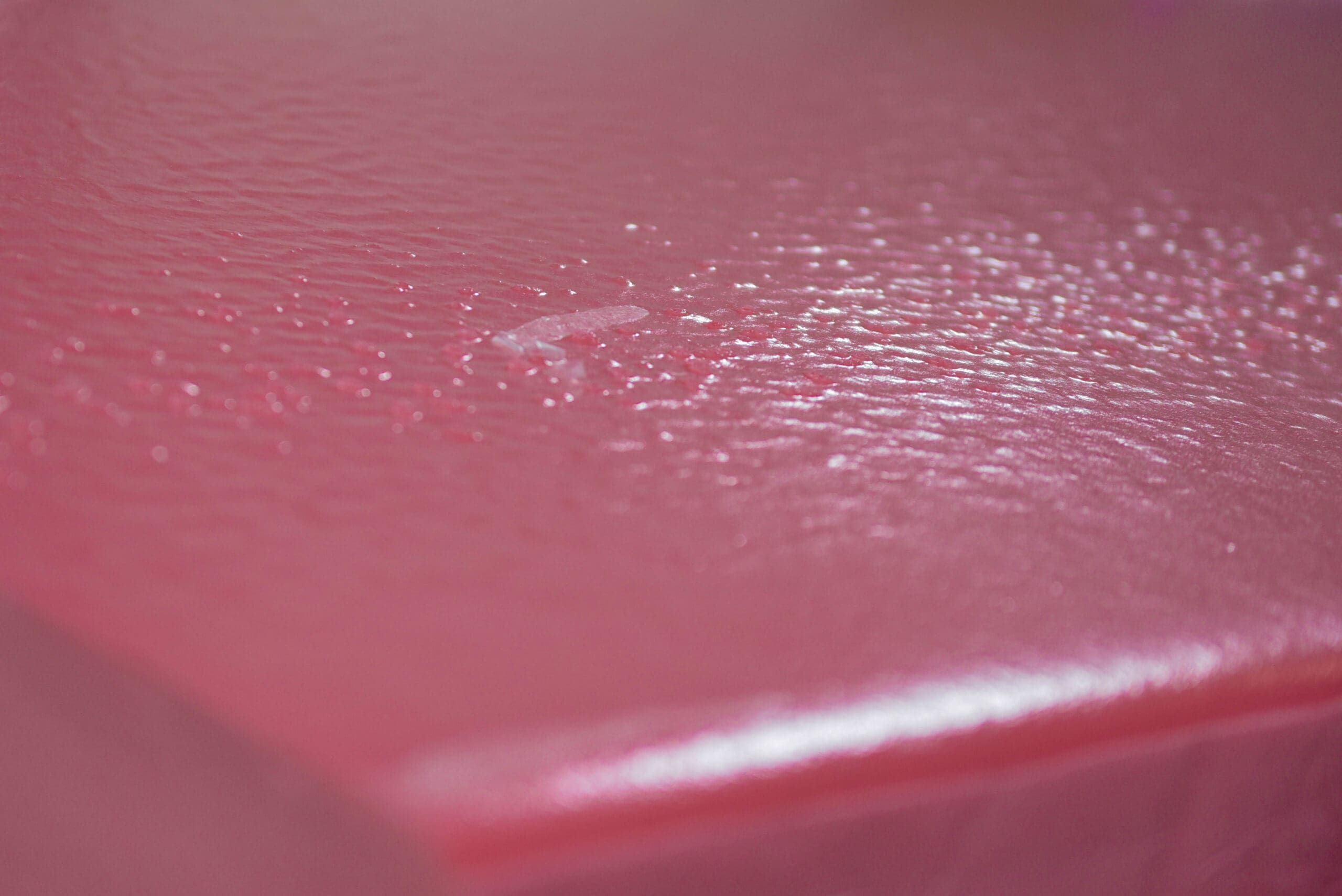 Stock and Custom Options
Bergad's Technical Foams offer the best engineered material for comfort, shock absorption, and vibration/sound damping applications. These open-celled flexible polyurethane foams have a slow recovery that can be controlled by formulation.
We produce all grades of Viscoelastic and high-resilience foams including, but not limited to, Technical grade, Medical grade, Consumer grade, Gel composites, and Transportation cushioning.
Our products are known for their industry-leading quality, characteristics, and price. Both stock and fully custom memory foam formulations are available.
Benefits of our technical foams include:
Fast lead times for all viscoelastic bun stock, sheet stock, and cut-to-size pieces. Though custom lead times vary, we are among the fastest in the industry.
No mass fillers of any kind, ensuring the highest quality and most durable foams.
Memory Foam Specifications
We offer viscoelastic foams with a wide range of physical characteristics, including but not limited to:
Densities from 3 to over 10 Pounds per cubic foot (48 – 160 kilograms / cubic meter)
Firmness ranges from 5 to over 150 pounds (2.25 – 68 kilograms)
High tensile strength
High elongation rate
Airflows from nearly zero to as high as 10 CFM (17 cubic m/hr)
Recovery rates from extremely slow to extremely fast
Flammability ratings up to and including passing both 14 CFR 25.853(a) Appendix F Part 1 (a) i & ii when tested per Appendix F Part 1 (b) (60 second and 12 second vertical flame tests), California Technical Bulletin 117 2013 (12 second vertical flame test), FMVSS 302 (15 second horizontal flame test), and UL 94 HBF
Pantone Color Matching System available for all viscoelastic foams with low minimum quantity requirements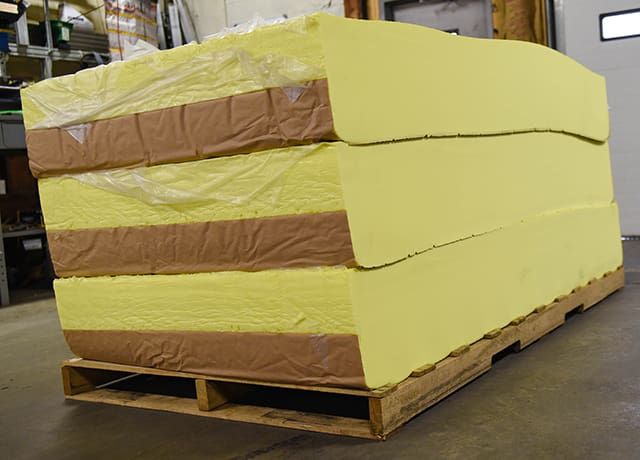 Applications
Properties
Safety, Sports Equipment, Military

Electronics, Industrial, Commercial, Marine, Military, Consumer Products

Electronics, Industrial, Commercial, Marine, Military, Consumer, Sound Studio, Speakers, Headphones

Sound Attenuation/Damping/Isolation

Headset/Headphone earpieces

Wheelchair, Aircraft, Motor Vehicle of any kind

Medical Products, Ergonomic products, Consumer Electronics

Applications that require the pulling of a vacuum on foam with subsequent slow recovery.

Other existing or new applications in comfort or shock/vibration/sound control